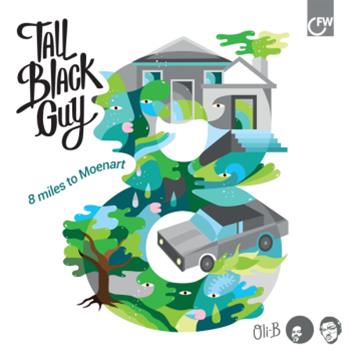 Tall Black Guy - 8 Miles To Moenart LP
You Look Like A Tall Black Guy Intro / The Dark Streets / Funeral Biz / Welcome To Detroit Interlude (Feat. Malice, Mario Sweet) / From Home, To Work, And Back... / Mon Amie De'troit Ft. Ozay Moore (Album Version) / The Motor Is Running / There's No More Soul (Feat. Diggs Duke) / Rain Into The Nite Outro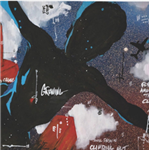 £17.94 (£21.53 inc.vat)
Add to basket +
View Full Info
Tall Black Guy - Airplane Mode
Intro Feat. Bobby Rox / Relax Playa / You Sure Love It Feat Kenny Keys / It's Gonna Be Trouble Find Myself Interlude / There's No Wasting Time / Feel Involved In Love Feat. Mr. Tan...
Fat Beats Records
L-TBGP5001
In Stock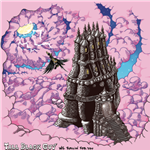 £7.69 (£9.23 inc.vat)
View Full Info
Tall Black Guy - We Rollin' For You (Main/remix) (7")
Side A: "we Rollin' For You" (Main) side B: "we Rollin' For You" (Remix Medley)
Coalmine Records
F-CM089
Out Of Stock
Audio samples coming soon...

£2.50 (£3.00 inc.vat)
View Full Info
Tall Black Guy X Chaka Khan - I Know You, I Live You
I Know You, I Live You Re-Rub (Vocal) / I Know You, I Live You Re-Rub (Instrumental) / I Know You, I Live You (Kaytronik Love Dub)
Out Of Stock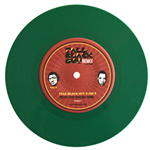 £2.25 (£2.70 inc.vat)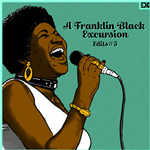 £2.00 (£2.40 inc.vat)
View Full Info
Tall Black Guy & Karizma - A Franklin Black Excursion
Gifted Black / Gifted Black (Kaytronik's Gifted & Black Remix)
Excursions
EXC005
Out Of Stock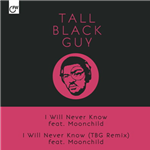 £1.00 (£1.20 inc.vat)
View Full Info
Tall Black Guy - I Will Never Know (Feat. Moonchild)
I Will Never Know (Feat. Moonchild) / I Will Never Know (Tbg Remix) [feat. Moonchild]
First Word Records
FW148
Out Of Stock
£1.00 (£1.20 inc.vat)
View Full Info
Tall Black Guy - Mini Therapy Chops
A. Sweet Europe B. Love To The World
Out Of Stock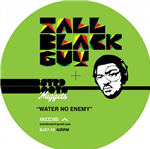 PRE-ORDER ITEM mail_outline
£3.25 (£3.90 inc.vat)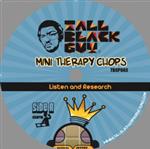 PRE-ORDER ITEM mail_outline
£4.00 (£4.80 inc.vat)
View Full Info
Tall Black Guy - Mini Therapy Chops 3
Listen And Research / Broken Lies
Out Of Stock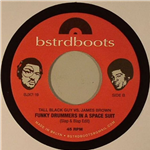 £1.00 (£1.20 inc.vat)
View Full Info
Tall Black Guy Vs James Brown (7")
A. Pay Me Back My Money - Back Slap-Up Re-Edit / B. Funky Drummers In A Space Suit - Slap And Blap Edit : Bastard Boots,
Bstrd Boots
BJX719
Out Of Stock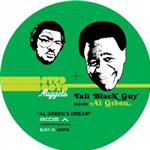 £1.00 (£1.20 inc.vat)
View Full Info
Tall Black Guy Meets Al Green (7")
Al Greens Dream / Talk Together : Bastard Boots,
Bstrd Boots
BJX715
Out Of Stock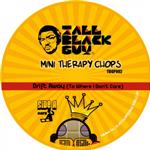 £1.00 (£1.20 inc.vat)
View Full Info
Tall Black Guy - Mini Therapy 2
Drift Away To Where I Dont Care / Signs And Wonders
Out Of Stock
More on
First Word Records
Other customers
also bought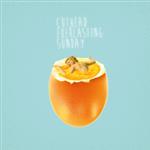 PRE-ORDER ITEM mail_outline
£12.48 (£14.98 inc.vat)
Add to basket +
View Full Info
Cuthead - Everlasting Sunday
Maputo Jam / Nautic Walking / Minerals / Everlasting Sunday / Hold On / Calculator Watch / Vice-Versa / Deep Shadows / Outro
Uncanny Valley
UV019
Expected 14 May 2021