FREE SHIPPING ON UK ORDERS OVER £75 - £8.50 EU SHIPPING ON ORDERS OVER £100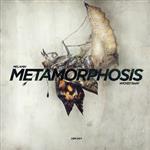 £1.75 (£2.10 inc.vat)
Add to basket +
View Full Info
Melamin + Wicked Sway - Metamorphosis CD
Bullet (Featuring Mark Instinct) / Dance With Me / Double Line / 49904 / Contrast / Checkpoint / Metamorphosis / City Of Angels (Featuring Anngree)
Ohm Resistance
24MOHM
In Stock
Audio samples coming soon...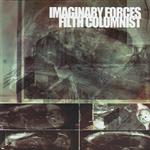 £2.00 (£2.40 inc.vat)
Add to basket +
View Full Info
Imaginary Forces - Filth Columnist CD
01. An Opaque Part Of The Body (Feat. Closed Circuits) 02. Comatose Waves (Feat. Submerged) 03. Entropy & Energy 04. Filaments On The Face 05. A Two Dimensional Shadow (Feat. Letha...
Ohm Resistance
15MOHM
In Stock