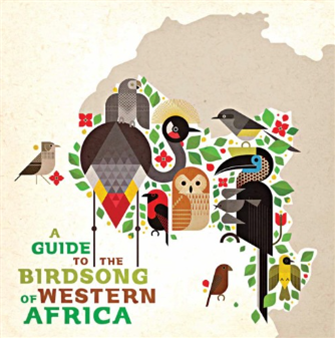 Various Artists - A Guide To The Birdsong Of Western Africa
Les Mamans Du Congo & Rrobin - Loango Weaver / Wau Wau Collectif & Lamine Cissokho - Yellow- Casqued Hornbill / Vieux Farka Toure & Luka Productions - Black Crowned Crane / Sierra Leone's Refugee Allstars - Sierra Leone Prinia / Sensei Lo & Funmi - Ibadan Malimbe / Ruth Tafebe - Nimba Flycatcher / Acacia Maior Feat. Danae Estrela & Berlok - Raso Lark / Osei Korankye - Rufous Fshing Owl / DJ Marfox - São Tomé Grosbeak / Buruntuma - Timneh Parrot
Audio samples coming soon...
Redeye No. 74071
Label Shika Shika
Catalogue No. LPSHSH003
Pre-Order! - Expected 19 Aug 2022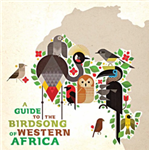 Pre-order!
£21.74 (£26.09 inc.vat)
Add to basket
View Full Info
Various Artists - A Guide To The Birdsong Of Western Africa
Les Mamans Du Congo & Rrobin - Loango Weaver / Wau Wau Collectif & Lamine Cissokho - Yellow- Casqued Hornbill / Vieux Farka Toure & Luka Productions - Black Crowned Crane / Sierra Leone's Refugee Alls...
LPSHSH003
Shika Shika
Audio samples coming soon...