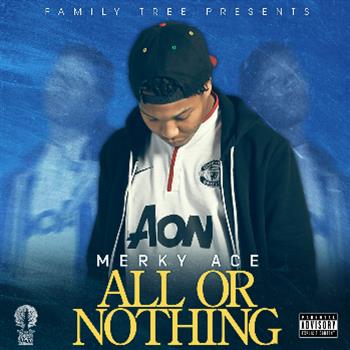 Merky Ace - All Or Nothing CD
1. Intro (Prod. By Faze Miyake)2. Unlimited Flows (Prod. By Faze Miyake)3. Wack Ft. Ego & Faze Miyake (Prod. By Rude Kid)4. Are You Mad? (Prod. By Teddy Music)5. All Or Nothing (Prod. By Splurt Diablo)6. R.i.p Ft. Ego & Tko (Prod. By Z Dot)7. Eff Tizzy (Prod. By Faze Miyake)8. Nothing To Lose Ft. Kozzie & Ego (Prod. By Deeco)9. Give It Up (Prod. By Rude Kid)10. Still In The Streets (Prod. By Faze Miyake)11. Bang Ft. Tko (Prod. By Splurt Diablo)12. Cutlass (Prod. By Faze Miyake & Teddy Music)13. Know What It Is (Prod. By Splurt Diablo)
PLAY

QUEUE

PRE-ORDER ITEM
£4.14 (£4.97 inc.vat)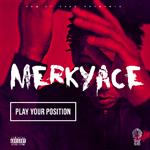 £4.49 (£5.39 inc.vat)
View Full Info
Merky Ace - Play Your Position CD
1. Intro (Prod. By Jack Mason) 2. Chat To Me (Prod. By Faze Miyake & Rude Kid) 3. Play Your Position (Beckham)(Prod. By Deeco) 4. Invincible Ft. Ego, Tko, Faze Miyake, Shif Man & M...
No Hats No Hoods Records
NHNHCD1007
Out Of Stock

£1.00 (£1.20 inc.vat)
View Full Info
Merky Ace - Blue Battlefield CD
1.intro 2.come Lets Rally 3.who's Merky 4.i'll Never Quit 5.reason 6.violent 7.the Freestyle 8.where's Your Head At 9.trap All Day 10. Normal 11.run 12.sent Down 13.family Tree 14....
Out Of Stock