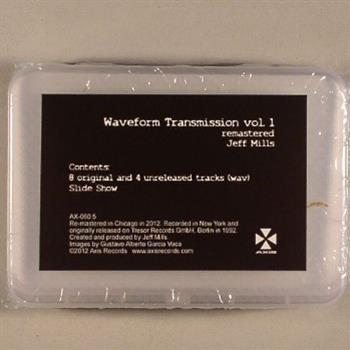 Jeff Mills - Waveform Transmission Vol. 1 - USB Card
1. Phase 42. Berlin3. Jerical4. Changes Of Life5. The Hacker6. Dna7. Late Night8. Man-Like / Featuring The 8 Tracks Original Tracks + 4 Unreleased Tracks From The Early 90's. Images For Each Tracks By The Visual Artist Gustavo Alberto Garcia Vaca. Limited To 500 Copies.
Audio samples coming soon...
Redeye No.: 51020
Label: Axis
Catalogue No.: AX060.5