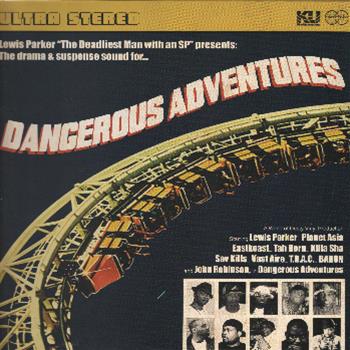 Lewis Parker - Dangerous Adventures EP
Dangerous Adventures Ft Planet Asia, Eastkoast, Tah-Born / Murder One Ft Eastkoast, Vast Aire, Trac, Sav Kills, Baron / Six Feet Deep In Dirt And Dust / Big Impact Ft Sav Kills, Killa Sha, John Robinson, Trac/ Bang Ft Eastkoast / Dangerous Adventures / (Instrumental) / Murder One (Instrumental) / Six Feet Deep In Dirt And Dust (Instrumental) / Big Impact (Instrumental) / Bang (Instrumental
More on
World Of Dusty Vinyl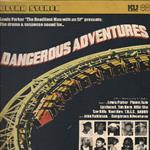 £1.25 (£1.50 inc.vat)
View Full Info
Lewis Parker - Dangerous Adventures EP
Dangerous Adventures Ft Planet Asia, Eastkoast, Tah-Born / Murder One Ft Eastkoast, Vast Aire, Trac, Sav Kills, Baron / Six Feet Deep In Dirt And Dust / Big Impact Ft Sav Kills, Ki...
World Of Dusty Vinyl
KUWODV001
Out Of Stock
Other customers
also bought

£5.07 (£6.08 inc.vat)
Add to basket +
View Full Info
Anti-G - Anti-G Presents Kentje'sz Beatsz CD
01. Oepss Te Hardd! 02. Freak It Out 03. Crazyshit 04. Bubbling Cause Trouble 05. Inspiration Meets Bubbling 06. King Of Speakers 07. Its Just Fresh Hiphop 08. Crack The Glass! 09....
Planet Mu
ZIQ301CD
In Stock
Audio samples coming soon...