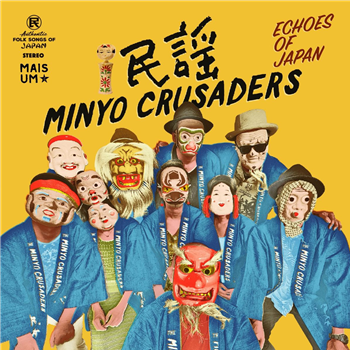 Minyo Crusaders - Echoes Of Japan (Kimono Blue Edition)
Kushimoto Bushi / Hohai Bushi / Otemoyan / Mamurogawa Ondo / Yasugi Bushi / Akita Nikata Bushi / Toichin Bushi / Tanko Bushi / Aizubandaisan / Sumo Jinku
Audio samples coming soon...
Redeye No.: 71104
Label: Mais Um
Catalogue No.: MAIS36LPR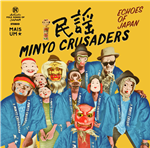 PRE-ORDER ITEM mail_outline
£19.98 (£23.98 inc.vat)
Add to basket +
View Full Info
Minyo Crusaders - Echoes Of Japan
Kushimoto Bushi (Cumbia) / Hohai Bushi (Afro) / Otemoyan (Reggae) / Mamurogawa Ondo (Beguine) / Yasugi Bushi (Bolero) / Cakita Nikata Bushi (Ethiopian Groove) / Ctoichin Bushi (Afr...
Mais Um
MAIS36LPR
Expected 6 Aug 2021
Audio samples coming soon...