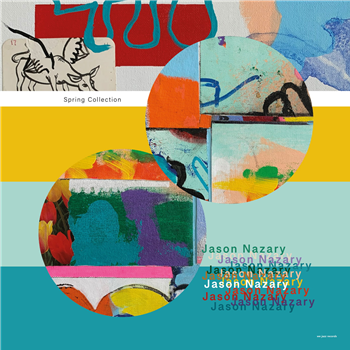 Jason Nazary - Spring Collection
01: An Easy Slide On 02: Weird Little Gopher 03: Pulses Of Wind, Real Or Imagined (Feat. David Leon) 04: Slow Bell Jawn B (Feat. Ramon Landolt) 05: Telefunk 06: Dust Moths (Feat. Jaimie Branch & Matt Mitchell) 07: Rain On Cape (Feat. Michael Coleman) 08: Days & Nights, For Em (Feat. Grey Mcmurray) 09: Goodnight Moss
Redeye No. 71064
Label We Jazz
Catalogue No. WJLP33
Pre-Order! - Out Of Stock!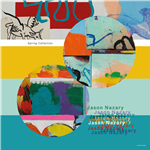 Pre-order!
£18.38 (£22.06 inc.vat)
Out Of Stock!
View Full Info
Jason Nazary - Spring Collection (Neon Orange Vinyl)
An Easy Slide On / Weird Little Gopher / Pulses Of Wind, Real Or Imagined (Feat. David Leon) / Slow Bell Jawn B (Feat. Ramon Landolt) / Telefunk / 0dust Moths (Feat. Jaimie Branch & Matt Mitchell) / R...
WJLP33NEONORANGE
We Jazz