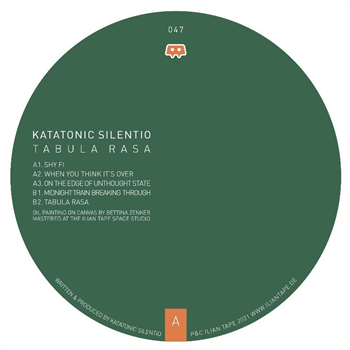 Katatonic Silentio - Tabula Rasa
Shy Fi / When You Think It's Over / On The Edge Of Unthought State / Midnight Train Breaking Through / Tabula Rasa
Audio samples coming soon...
Redeye No.: 152542
Label: Ilian Tape
Catalogue No.: IT047
PRE-ORDER ITEM
£8.75 (£10.50 inc.vat)
More by
Katatonic Silentio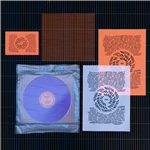 PRE-ORDER ITEM mail_outline
£14.11 (£16.93 inc.vat)
View Full Info
Katatonic Silentio - Prisoner Of The Self (Remixed) (Vacuum-Sealed In Cage, With Artwork Insert)
Prisoner Of The Self (Stenny Remix) / Waiting For The Dust To Settle (Zuli Remix) / F.a.x. (Walton Remix) / Fragile Bodies (Herva Jj02s Rework) / Spheres Of Solitude (Kinlaw & Fran...
Bristol Normcore
BNC006
Out Of Stock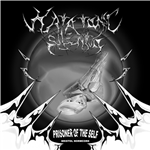 £15.37 (£18.44 inc.vat)
Add to basket +
View Full Info
Katatonic Silentio - Prisoner Of The Self LP (12? Coloured, Numbered, With Handcrafted Cage Sleeve)
1 F.a.x. (Fighting Against Xenobrain) 2 Adapt Or Die 3 Introvert Assault 4 Prisoner Of The Self 5 Waiting For The Dust To Settle 6 Fragile Bodies 7 Spheres Of Solitude
Bristol Normcore
BNC005
In Stock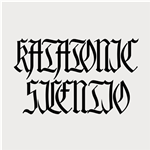 £9.16 (£10.99 inc.vat)
View Full Info
Katatonic Silentio - Emotional Gun
Tundra / Evolutionary Inertia / Sub_versive / Infrastructure Disintegrating / Path Of Uncertainty / Timeline Of Russian Cosmism / Brexit
Cyberspeak
CYBERSPK02
Out Of Stock
Other customers
also bought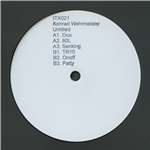 PRE-ORDER ITEM mail_outline
£8.75 (£10.50 inc.vat)
Add to basket +
View Full Info
Konrad Wehrmeister - Untitled
Our / 80l / Senking / Tr10 / Onoff / Patty
Expected 14 May 2021