TRG / Kontext
They Know (Trg Berlinwall Vip) / Plumes (Relocate Remix) : Immerse Records,
PLAY

QUEUE

Redeye No.: 21342
Label: Immerse
Catalogue No.: IME010PT2
Other customers
also bought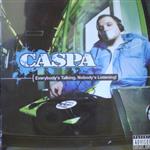 £2.99 (£3.59 inc.vat)
Add to basket +
View Full Info
Caspa - Everybodys Talking Nobodys Listening CD
Intro / Low Blow / The Takeover / Marmite / Riot Powder Intro / Riot Powder / Lon Don City / The Terminator / |rat A Tat Tat / Victorias Secret Feat. D1 / I Beat My Robot / Disco J...
Sub Soldiers
FABCD005
In Stock
Audio samples coming soon...