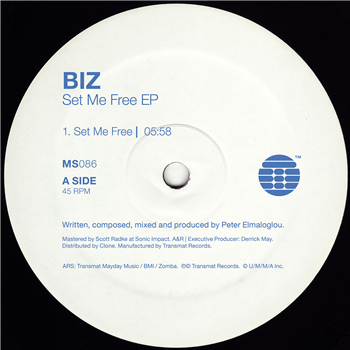 Biz - Set Me Free EP
Set Me Free / Don't Stop / Autumn Blues
PLAY

QUEUE

Redeye No.: 139496
Label: Transmat
Catalogue No.: MS086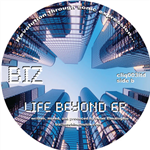 £11.03 (£13.24 inc.vat)
Add to basket +
View Full Info
Biz - Life Beyond EP
A1. Life Beyond a2. Another World b1. A Moment In Time b2. Split Second : Cliq,
Cliq
CLIQ003LTD
In Stock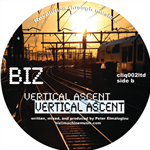 £4.00 (£4.80 inc.vat)
Add to basket +
View Full Info
Biz - Vertical Ascent EP
Deep Inside / Time Shift / Vertical Ascent / Detroit Is Burning
Cliq
CLIQ002LTD
In Stock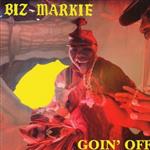 PRE-ORDER ITEM mail_outline
£11.31 (£13.57 inc.vat)
View Full Info
Biz Markie - Goin' Off LP (3 X 12" Re-Mastered, Inc. Bonus Material And Unreleased Tracks)
1. Pickin' Boogers 2. Albee Square Mall 3. Biz Is Goin' Off 4. Return Of The Biz Dance 5. Vapors 6. Make The Music With Your Mouth Biz 7. Biz Dance (Part One) 8. Nobody Beats The B...
Cold Chillin / Teg
TEG77511LP
Out Of Stock

£1.00 (£1.20 inc.vat)
View Full Info
Biz Markie & Elephant Man
Let Me See You Bounce (Chris Su Vocal Mix) / (Chris Su Dub Mix) - Pathos Records,
Pathos Records
PATHOS-001
Out Of Stock