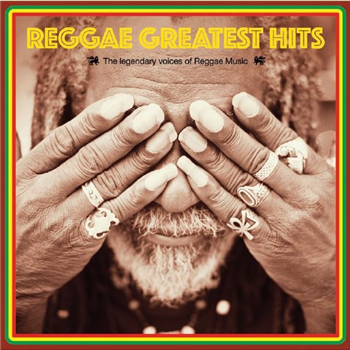 Various Artists - Reggae Greatest Hits
Bob Marley - Soul Rebel / Alpha Blondy - Cocody Rock / Gregory Isaacs - Babylon Too Rough / Ken Boothe - Artibella / Max Romeo - Material Man / Sly & Robbie Feat. Simply Red - Night Nurse (Radio Mix) / Ub 40 - Red Red Wine / Eek-A-Mouse - Ganga Smuggling / Don Carlos - Rivers Of Babylon / Freddy Mcgregor - Big Ship Sailing / Jacob Miller - Tenement Yard / Jimmy Cliff - Reggae Night / Alton Ellis - I'm Still In Love / Dennis Brown - Revolution / Errol Dunkley - Ok Fred / Groundation, Don Carlos & The Congos - Jah Jah Know / The Congos - La La Bam-Bam / Sister Nancy - Bam Bam / Ini Kamoze - World A Music / Yellowman - Zungguzungguguzungguzeng / Lee Scratch Perry & The Upsetters - Soul Fire / Alborosie - No Cocaine / The Mighty Diamonds - Pass The Kutchie / Black Uhuru - Sinsemilla
Audio samples coming soon...
Redeye No.: 42632
Label: Wagram
Catalogue No.: 3370196
PRE-ORDER ITEM
£17.63 (£21.16 inc.vat)
Other customers
also bought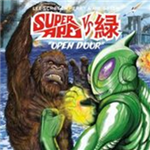 PRE-ORDER ITEM mail_outline
£24.33 (£29.20 inc.vat)
Add to basket +
View Full Info
Perry, Lee "scratch" & Mr. Green - Super Ape Vs ?: Open Door
A1. Love In My Heart (Feat. Eric "scratch" Andre) a2. Come Back Alone (Feat. Sheek Louch) a3. Working For God a4. Streak Of Luck (Feat. Hr Of Bad Brains & Daniel Son) a5. Ra...
Tuff Kong Records
TKR086-LP
Expected 8 Aug 2021
Audio samples coming soon...