Releases on
FBA Recordings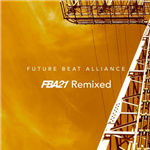 £2.50 (£3.00 inc.vat)
View Full Info
Future Beat Alliance - Fba21 Remixed
Endless Blue (Crystal Solutions Treatment) / Cross Dissolve (Kirk Degiorgio Remix) / Cross Disolve (Steven Rutter (B12) Remix) / Mourning (Hardway Bros Remix) / Diagram (Lee Graing...
Fba Recordings
FBA21R
Out Of Stock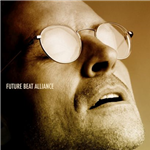 £21.86 (£26.23 inc.vat)
View Full Info
Future Beat Alliance - Collected Works 1996-2017 (3lp+download)
A1. Intruder A2. Chemical Cloud A3. Almost Human B1. Something To Hold B2. Dark Passenger C1. Eon Link 500 C2. Machines Can Help E1. Cross Dissolve E2. Endless Blue E3. Calculated ...
Fba Recordings
FBA21
Out Of Stock