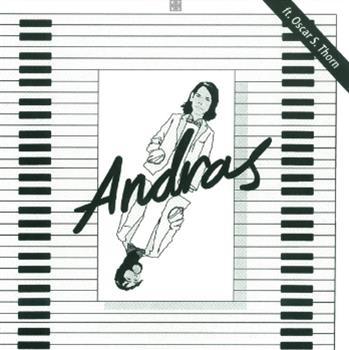 ANDRAS FOX FT. OSCAR S. THORN - EMBASSY CAFÉ
1. Romance 2. Running Late 3. Waiting... 4. What They Say 5. Slow Dope 6. After The Rain 7. Rhythm Ace
Other customers
also bought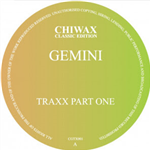 PRE-ORDER ITEM mail_outline
£9.66 (£11.59 inc.vat)
Add to basket +
View Full Info
Gemini - Gemini Traxx Part One
If You Got To Believe In Something / Joker / Don't You Know / Psychosis : Chiwax Classic Edition,
Chiwax
CGTX001
Expected 1 Aug 2021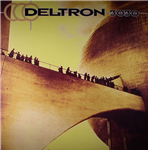 FRIDAY SHIPPING
£21.10 (£25.32 inc.vat)
Add to basket +
View Full Info
Deltron 3030 - Deltron 3030 (2 X 12")
A1. State Of The Nationa2. 3030a3. The Fantabulous Rap Extravaganzaa4. Things You Can Dob1. Positive Contactb2. St Catherine Stb3. Virusb4. Upgrade (A Baymar College Course)b5. New...
Deltron Partners
DEL75033-LP
In Stock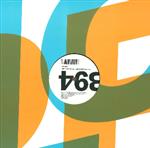 PRE-ORDER ITEM mail_outline
£10.64 (£12.77 inc.vat)
Add to basket +
View Full Info
The Mole
History Of Dates / Lockdown Party / Lockdown Party (Sprinkles Crossfaderama)
Perlon
PERLON94
Expected 12 Nov 2021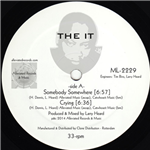 PRE-ORDER ITEM mail_outline
£8.83 (£10.60 inc.vat)
Add to basket +
View Full Info
The It - The It EP (Larry Heard A.k.a. Mr. Fingers)
A1 Somebody Somewhere / A2 Crying / B1 Utopian Dream / B2 Beauty In A Picture : Alleviated
Alleviated
ML2229
Expected 22 Oct 2021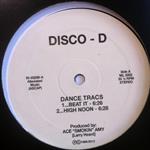 PRE-ORDER ITEM mail_outline
£8.83 (£10.60 inc.vat)
Add to basket +
View Full Info
Disco D (Larry Heard Aka Mr Fingers) - Dance Tracs *repress
1 123 Bpm2 122 Bpm3 121 Bpm4 Beat It5 High Noon
Alleviated
ML2202
Expected 22 Oct 2021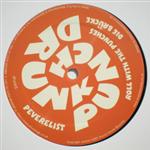 PRE-ORDER ITEM mail_outline
£8.33 (£10.00 inc.vat)
Add to basket +