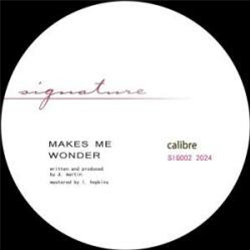 Calibre
Makes Me Wonder / Got To Have You - Signature Records,
PLAY

QUEUE

Redeye No.: 4288
Label: Signature
Catalogue No.: SIG002RP
Other customers
also bought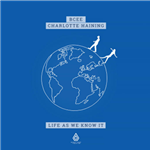 PRE-ORDER ITEM mail_outline
£18.01 (£21.61 inc.vat)
Add to basket +
View Full Info
Bcee & Charlotte Haining - Life As We Know It
Almost There / Little Bit Lighter Feat. Etherwood / Give Me A Break / The Hills / Home For Good Feat. Emba / Could Have Been Us / Endlessly Unlimited / Love For The Fallen Feat. Dr...
Spearhead Records
SPEAR123
In Stock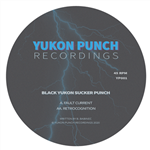 PRE-ORDER ITEM mail_outline
£8.33 (£10.00 inc.vat)
Add to basket +
View Full Info
Black Yukon Sucker Punch
A. Fault Current aa. Retrocognition
In Stock
View Full Info
Calibre - Falls To You Vip / End Of Meaning
Falls To You Vip / End Of Meaning
Signature
SIG027
In Stock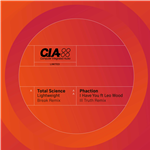 PRE-ORDER ITEM mail_outline
£10.00 (£12.00 inc.vat)
Add to basket +
View Full Info
Total Science - Limited 12" Clear Vinyl
A1. Total Science - Lightweight (Break Remix) b1. Phaction - I Have You Ft Leo Wood (Ill Truth Remix)
Cia Records
CIALTD016
In Stock