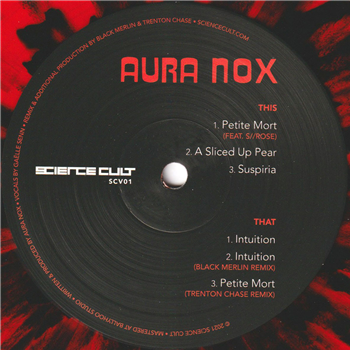 Aura Nox - Levana's Tears - (Feat. S//Rose, Remixes By Black Merlin & Trenton Chase)
A1. Petite Mort Feat. S//rose
a2. A Sliced Up Pear
a3. Suspiria
b1. Intuition
b2. Intuition (Black Merlin Remix)
b3. Petite Mort (Trenton Chase Remix)

: Science Cult,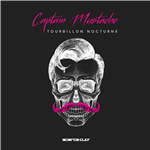 PRE-ORDER ITEM mail_outline
£17.70 (£21.24 inc.vat)
View Full Info
Captain Mustache - Tourbillon Nocturne (Incl. Cignol Remix And Feat. Dave Clarke, K-1 From Aux88, Dynarec & Hiroki Esashika) (2 X Pink Vinyl)
I Like To Program (Feat. K-1 From Aux 88) / The Mirror (Feat. Dave Clarke) / Super Shaver / Confinement (Feat. Dynarec) / Super Great Song / La Ve´rite´ Des Songes / A.b.r.i.l. (Fe...
Science Cult
SCV03
Out Of Stock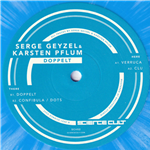 £10.00 (£12.00 inc.vat)
View Full Info
Serge Geyzel & Karsten Pflum - Doppelt (Blue/white Splatter Vinyl)
Verruca / Clu / Doppelt / Confibula / Dots
Science Cult
SCV02
Out Of Stock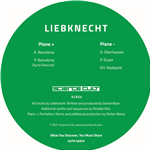 £10.00 (£12.00 inc.vat)
Add to basket +
View Full Info
Liebknecht - 527.039 (Incl. Syrte Remix)
A1. Barcelona a2. Barcelona (Syrte Descent) b1. Oberhausen b2. Essex b3. Reykjavik : Science Cult,
Science Cult
SCAS4
In Stock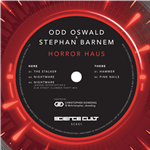 £6.30 (£7.56 inc.vat)
Add to basket +
View Full Info
Odd Oswald & Stephan Barnem - Horror Haus (Incl. Jensen Interceptor Remix) (Picture Disc)
The Stalker / Nightmare / Nightmare (Jensen Interceptor's Elm Street Slumber Party Mix) / Hammer / Pink Nails
Science Cult
SCKS1
In Stock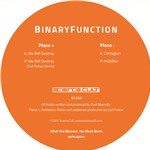 £3.82 (£4.58 inc.vat)
View Full Info
Binaryfunction - 589.592 (Incl. Carl Finlow Remix)
We Will Destroy / We Will Destroy (Carl Finlow Remix) / Contagion / Inqb8tor
Science Cult
SCAS3
Out Of Stock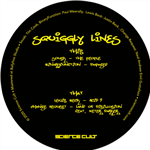 £2.50 (£3.00 inc.vat)
View Full Info
Squiggly Lines Vol 1 - Va
A1. Sousk - The People a2. Binary Function - Damaged b1. Lewis Beck - Acid 9 b2. Change Request - Land Of Disillusion Feat. Keter Darker : Science Cult,
Science Cult
SCSL01
Out Of Stock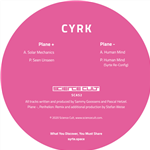 £9.66 (£11.59 inc.vat)
Add to basket +
View Full Info
Cyrk - 656.281 (Incl. Syrte Re-Config)
A1. Solar Mechanics a2. Seen Unseen b1. Human Mind b2. Human Mind (Syrte Re-Config) : Science,
Science Cult
SCAS2
In Stock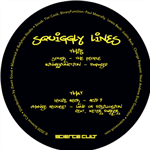 £10.50 (£12.60 inc.vat)
Add to basket +
View Full Info
Various Artists - Squiggly Lines (Yellow Marbled Vinyl)
Sousk - The People / Binaryfunction - Damaged / Lews Beck - Acid 9 / Change Request - Land Of Disillusion Feat. Keter Darker
Science Cult
SCLS01
In Stock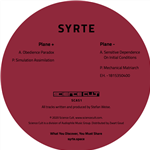 £10.50 (£12.60 inc.vat)
Add to basket +
View Full Info
Syrte - 686.719
Obedience Paradox / Simulation Assimilation / Sensitive Dependence On Initial Conditions / Mechanical Matriarch / 1815350400
Science Cult
SCAS1
In Stock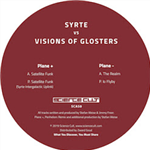 £9.25 (£11.10 inc.vat)
Add to basket +
View Full Info
Syrte, Visions Of Glosters - 759.370 (Red Vinyl)
Satellite Funk / Satellite Funk (Syrte Intergalactic Uplink) / The Realm / Lo Flyby
Science Cult
SCAS0
In Stock