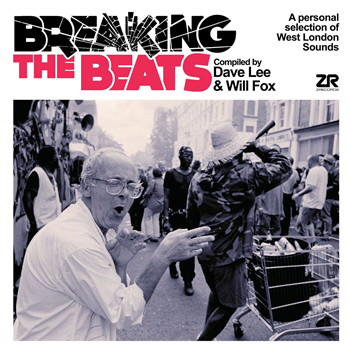 Various Artists - Breaking The Beats: A Personal Selection Of West London Sounds
A1. 4hero - Hold It Down (Bugz In The Attic's Co-Operative Mix)
a2. Nsm - DJ Power (Use It)
a3. Domu Feat. Face - Save It

b1. Jazztronik – Samurai
b2. Kaidi Tatham - Organic Juggernaut
b3. Vikter Duplaix - Manhood

c1. Agent K - Feed The Cat
c2. Fourth Kind - Take Me To Your Sky
c3. Taylor Mcferrin - Broken Vibes (Ft. Vincent Parker)

d1. Agent K - Hands
d2. Nova Fronteira - Baila Conmigo (Atjazz Remix)
d3. Blakai Featuring Bembe Segue - Afrospace : Z Records,
Audio samples coming soon...
Redeye No. 148341
Label Z Records
Catalogue No. ZEDDLP50