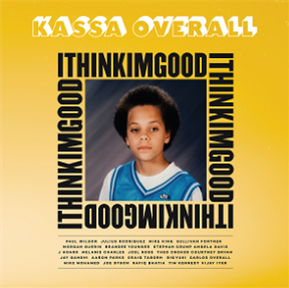 Kassa Overall - I Think I'm Good
Visible Walls / Please Don't Kill Me (Feat. Joel Ross & Theo Croker) / Find Me (Feat. J Hoard) / I Know You See Me (Feat. J Hoard & Melanie Charles) / Sleeping On The Train / Show Me A Prison Feat. J Hoard & Angela Davis) / Halfway House / Landline (Feat. Carlos Overall) / Darkness In Mind (Feat. Sullivan Fortner) / The Best Of Life (Feat. Aaron Parks) / Got Me A Plan / Was She Happy (For Geri Allen) (Feat. Vijay Iyer)
Audio samples coming soon...
PRE-ORDER ITEM
£15.27 (£18.32 inc.vat)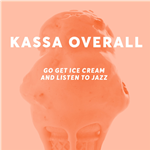 £3.00 (£3.60 inc.vat)
View Full Info
Kassa Overall - Go Get Ice Cream And Listen To Jazz (Lp)
The Sky Diver (Feat. Mike King) / La Casa Azul (Feat. Roy Hargrove) / Mark Sampson (Feat. Carlos Overall) / My Friend (Feat. Arto Lindsay) / Prison And Pharmaceuticals / What's New...
Kassa Overall
L-KASSA001
Out Of Stock
More on
Brownswood Recordings