Product Information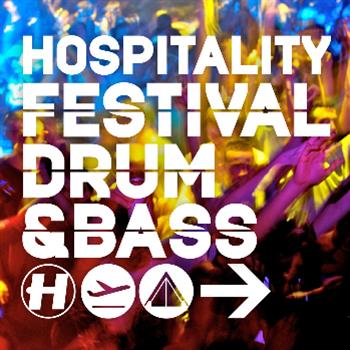 Various Artists - Hospitality Festival Drum + Bass CD
01 S.p.y 'turn The Lights Off' 02 Muffler 'dribble' 03 Hybris 'keeping Me' 04 London Elektricity 'meteorites' (Danny Byrd Remix) 05 N3gus 'fill Yer Boots' 06 Cyantific 'bounce It' 07 Art Vs Science 'magic Fountain' (Royalston Remix) 08 D1 'flood Of Emotions' (Enei Remix) 09 London Elektricity 'the Plan That Cannot Fail' 10 Logistics 'gang Colours' 11 DJ Hazard 'food Fight' 12 Nu:tone Featuring Ben Westbeech 'the Feeling' 13 Noisia 'friendly Intentions' 14 Cyantific 'don't Follow' (Chords Remix) 15 D*minds 'visions' 16 Reso 'war Machine' 17 Sub Zero 'poon' 18 Camo + Krooked 'breezeblock' 19 Phace & Misanthrop 'desert Orgy' 20 London Elektricity 'yikes!' 21 Nu:tone Featuring Heidi Vogel 'coming Back' 22 Mrsa & Parallax 'recurring Dream' 23 Anile 'change Of Direction' 24 Netsky 'the Lotus Symphony' 25 Ant Miles & Moving Fusion 's targate' 26 Joe Syntax 's ignal Drop' 27 Stranjah Feat Swervez 'cry 4 U' : Hospital Records Nhs190cd
Release Info
Hospitality kicks off the summer festival season in style with an enormous 28-track mixed compilation featuring all your favourite artists and top tracks fresh for summer 2011. A festival essential to pack alongside your toothbrush, torch and towel, 'Hospitality Festival Drum + Bass' presents the summer's hottest hits and prepares you for what is undoubtedly Hospitality's biggest festival season yet!
#
Top Sellers in CDs/CD Packs/Tape Packs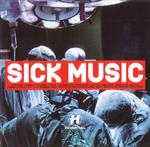 Various Artists - Sick Music CD
Danny Breaks Vol.1 Logistics Rmx / B-Copmpl...
NHS154CD
£5.16 (£6.19 inc vat)
Play
Queue
£5.16 (£6.19 inc vat)