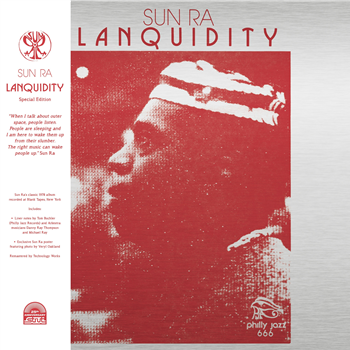 Sun Ra - Lanquidity
A1. Lanquidity
a2. Where Pathways Meet
a3. That's How I Feel
b1. Twin Stars Of Thence
b2. There Are Other World (They Have Not Told You Of) : Strut,
Audio samples coming soon...
Redeye No. 71942
Label Strut
Catalogue No. STRUT237LP
Pre-Order! - Out Of Stock!