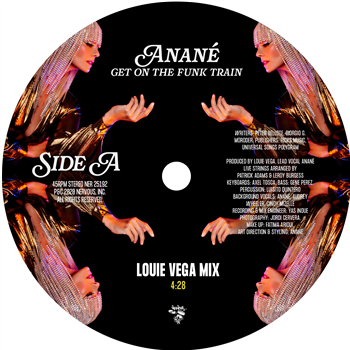 Anané - Get On The Funk Train (Louie Vega / Michael Gray & Mark Knight 7" Remix Edits)
Get On The Funk Train (Louie Vega Mix) / Get On The Funk Train (Michael Gray & Mark Knight Remix)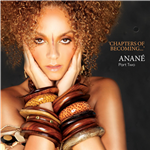 £7.04 (£8.45 inc.vat)
View Full Info
Anané - Chapters Of Becoming... (Part Two)
A1. Let Me Love You Featuring Mike Dunn (Mike Dunn Blackball Remixx) a2. Amazing Love b1. Lets Get High (Life, Love, Music) (Manoo's Touch) b2. Parole Parole (David Morales Unre...
Vega Records
VR201
Out Of Stock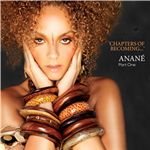 £7.04 (£8.45 inc.vat)
View Full Info
Anané - Chapters Of Becoming... (Part One)
A1. Walking On Thin Ice (Louie Vega, Sébastien Grand, Alex Finkin Remix) a2. You Came Into My Life (Ralf Gum & Raw Artistic Soul Remix) b1. Bem Ma Mi (Louie Vega Remix) b2. Let ...
Vega Records
VR200
Out Of Stock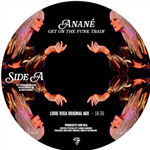 £2.00 (£2.40 inc.vat)
View Full Info
Anané - Get On The Funk Train (Produced By Louie Vega) (Inc. Michael Gray & Mark Knight / Todd Terry Remixes)
Get On The Funk Train (Louie Vega Original Mix) / Get On The Funk Train (Michael Gray And Mark Knight Remix) / Get On The Funk Train (Todd Terry Freeze Mix)
Nervous Records
NER24858
Out Of Stock